Starts at $105/week/person
Our private, serviced offices are perfect for individuals and businesses of all sizes, or for sharing. We're located in Alexandria, meaning you get affordable prices while still being close to the Sydney CBD. 
For teams of 1 to 200
Perfect for startups, corporate teams, branch offices and more
Fully furnished office space, ready to move in
Flexible leases with various term options
Locations in Alexandria, close to Redfern and Green Square train stations
Access these coworking facilities with an office space
On top of your serviced office space, take advantage of our unique facilities.
Meeting Rooms
Book a room to catch up with your team or to present to a client. Meeting room capacities from 7 to 50 people. Members get free access to the space.
Kitchen and Breakout Area
Our kitchens and breakout areas come with everything you need to make a gourmet meal or to relax during the work day.
Reception Support
Our reception is available 9 to 5 on weekdays. Get the help and support you need, and have a friendly face there to greet your clients.
Photography Studios
Our photography studios come with a large cyclorama and a product cyclorama. Members get free access to the space.
Onsite parking and access from train stations
Printing facilities and scanning facilities onsite
Go to regular networking and social events
Dedicated fibre line for high speed WiFi
Strict health measures and daily cleaning
Separate storage and showrooms available to rent
Agency by Workit
In-house digital marketing agency specialising in Facebook and Google Ads.
CFO by Workit
Accounting and tax, business planning, and bookkeeping services in-house.
Office spaces suited to individuals and businesses
Serviced offices are suitable for most individuals and businesses.
Individuals, Freelancers and Sole Traders
If you're an individual, freelancer or sole trader, serviced offices are perfect for you if you're looking for more privacy and control.
eCommerce Businesses
If you're an eCommerce business with one of our showroom and storage spaces, or you have your own, a serviced office is a great way to keep your work space separate.
Small Businesses
No matter what industry your small business is in, our serviced offices are the perfect option for teams looking for a space that's private, yet full of support.
Enterprise-Level Businesses
Our serviced offices are suitable for enterprise-level businesses with up to 200 employees. Scale up and down without hassle.
Office spaces available at these Sydney locations
You'll find serviced offices available at all our locations.
Bourke Rd, Alexandria
Our latest eCommerce Hub on Bourke Rd, Alexandria has showrooms and storage, serviced offices, dedicated desks, virtual offices, a meeting room, photography studio, cafe, bar and distillery. Easy access from Redern and Green Square stations. 
Mandible St, Alexandria
We launched the very first eCommerce Hub in Sydney on Mandible St, Alexandria. Easy access from Redern and Green Square stations. Includes showrooms and storage, serviced offices, dedicated desks, virtual offices, a meeting room and photography studio.
Power Ave, Alexandria
The Power Ave, Alexandria coworking space is made up of serviced offices, dedicated desks and a meeting room. If you don't need to be in the same location as a showroom or storage space, it's perfect for you. Easy access from Redfern and Green Square stations.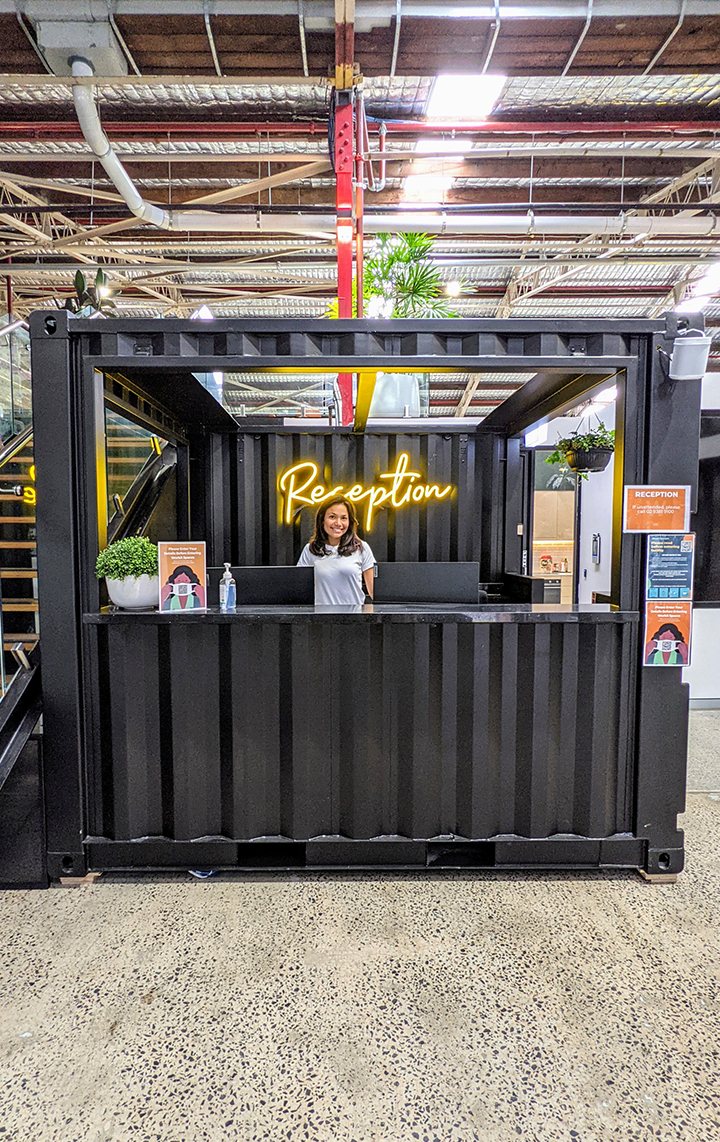 Book a call now
Ask questions about the space or book in a tour to discuss your needs in-person.
Join our thriving Workit members
We're trusted by some of the best global and local businesses.








Our other coworking space options
Are serviced offices not quite right for you?  See what else is on offer.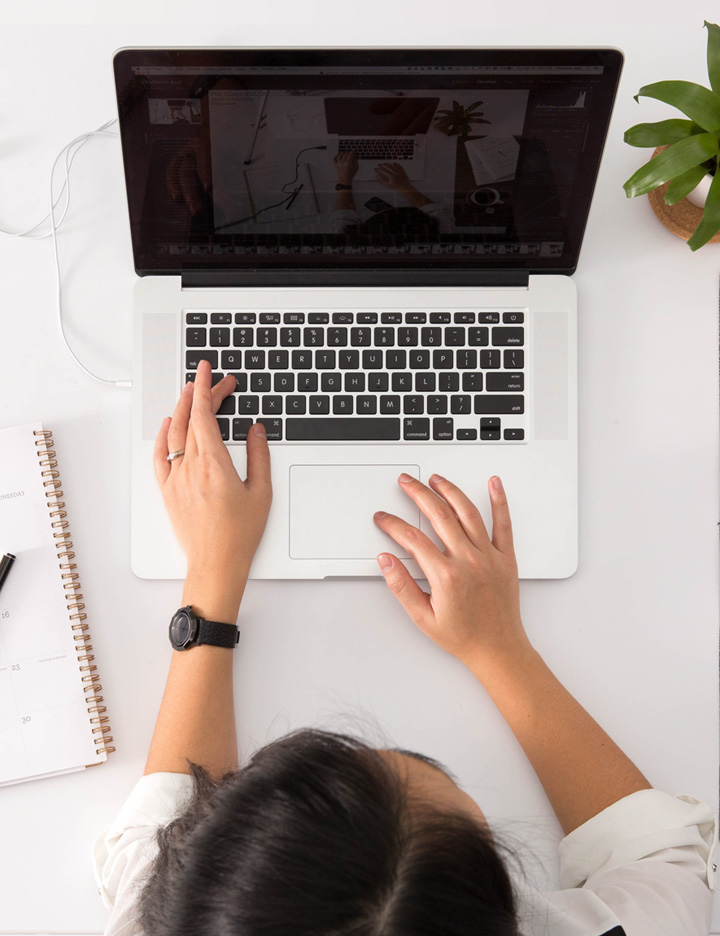 Virtual Offices
Not ready for a full-time physical space? From $65/month, use our premium, Sydney address for your business, and get 4 to 16 hours/month of access to our physical spaces.
Dedicated Desks
From $95/week, our dedicated desks come with an ergonomic chair. You don't have to share the space without anyone else, meaning you can make the space your own.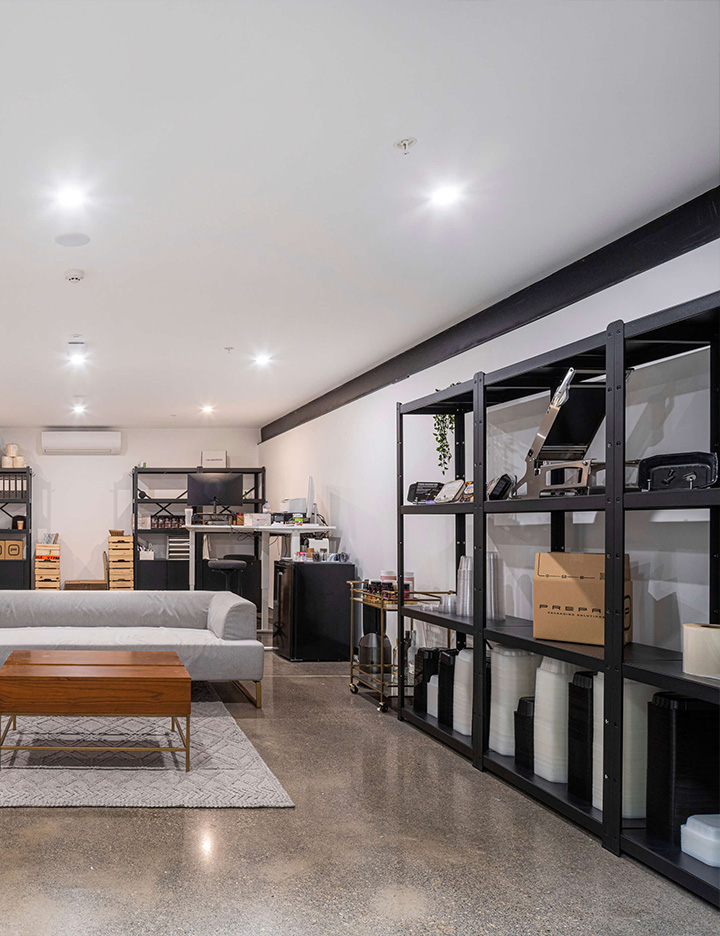 Showrooms and Storage
From $150/week, we provide secure showroom and storage spaces. Showcase your products, use it for storage and warehousing, or turn it into office space.
About
Learn more about the Workit Spaces story and our co-founders.
Blog
Read articles about eCommerce, running a business and more.
Gallery
Visit our photo gallery to get a better feel of our coworking spaces.
COVID Reality
Our COVID Reality videos show the experiences of Workit businesses.
Our Women
Hear from the Women of Workit and their diverse experiences in our hub.