Shared & Private Office Space Sydney
Modern Office Space and Coworking Solutions
Ready for a workspace change? Our flexible office space solutions are located at two locations in Alexandria, near the Sydney CBD. Workit Spaces provides a variety of private offices, serviced offices and shared offices in a unique dedicated workspace environment.  Our office spaces are a flexible alternative to paying costly rent in Sydney CBD. We are a short walk from Green Square and Redfern train stations. 
Get access to flexible terms and onsite facilities like:
Dedicated desks
Meeting rooms
Office space
Kitchen and breakout spaces
Photography studio
Select a space
Looking for a flexible place to work? Choose a space that suits your business needs and save on rent in Sydney.
Dedicated Desks
Our dedicated desks are spacious and give you the freedom to make it your own space. Despite the affordable prices, our locations are conveniently close to the Sydney CBD with plenty of natural light.
For individuals and small businesses
Seat your team together
Includes an ergonomic chair
Your own desk/s, no sharing
Flexible leases with various term options
Locations in Alexandria, close to Redfern and Green Square train stations
Office Space
STARTS AT

$105/WEEK/PERSON
Our private offices are perfect for individuals and businesses of all sizes. Get natural sunlight from ceiling windows and beautiful views for your team. We're located in Alexandria, meaning you get affordable prices while still being close to the Sydney CBD.
Teams of 1 to 200 people
Perfect for startups, corporate teams, brand offices and more
Fully furnished with

air conditioning & natural light

, ready to move in
Flexible leases with various term options
Locations in Alexandria, close to Redfern and Green Square train stations
Thriving Community
Our thriving community of startups, small to medium businesses and entrepreneurs support each on a daily basis. Over 250 businesses use Workit to run their business. Promote productivity, exchange ideas over Slack, and attend events in nearby areas across Sydney NSW.
Member perks such as monthly social events, networking opportunities and more
Hosted expert talks, practical Workshops and Meet Ups to help your team solve real-world challenges and unlock their potential
Access to Agency by Workit Growth Strategy reviews
Exclusive member discounts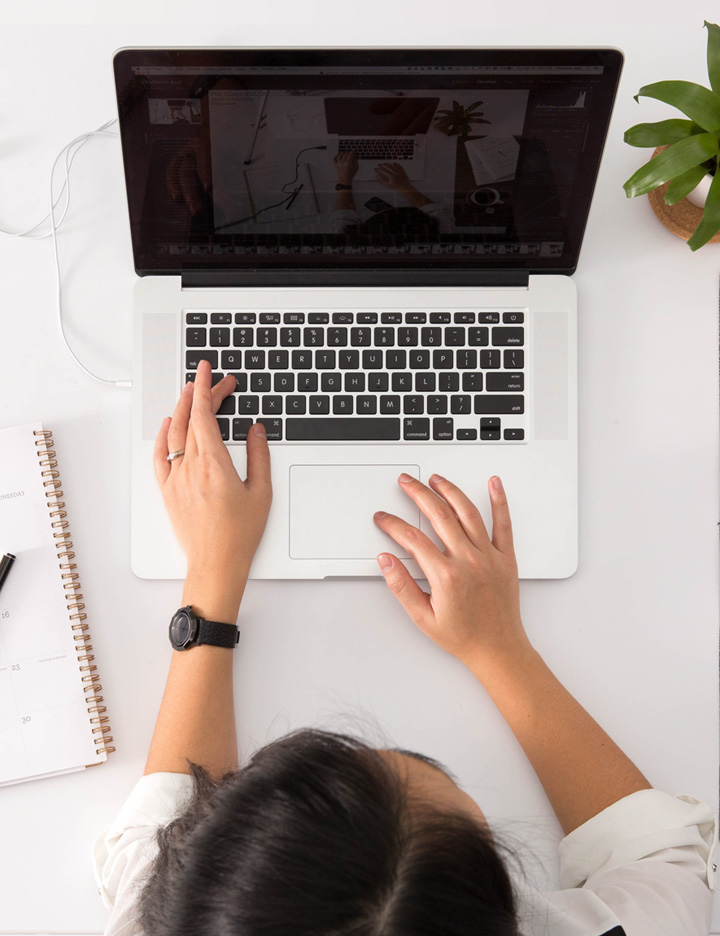 Virtual Offices
Not ready for a full-time physical office? From $65/month, use our premium, Sydney NSW address for your business, and get 4 to 16 hours/month of access to our physical spaces. Workit's affordable virtual offices are designed for a wide range of people.
Premium business address in Sydney suburb of Alexandria
Mail notifications and mail scanning
Access to hot desks, meeting rooms and photography studios
No lock in contracts, zero deposit and no setup fees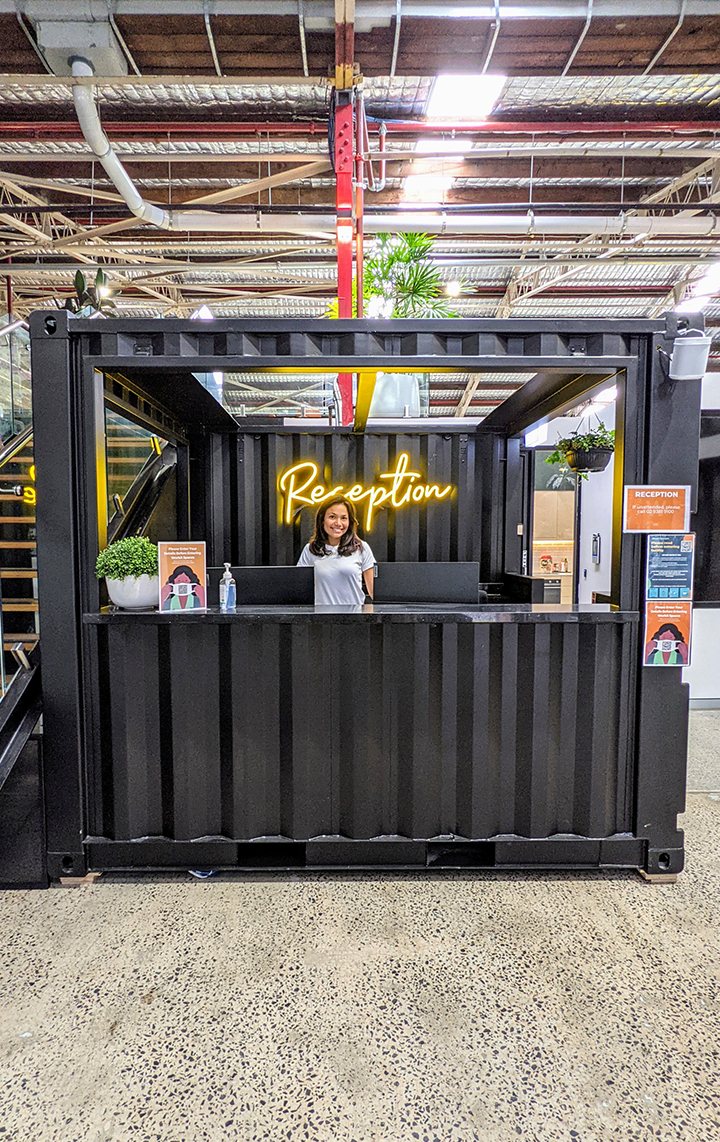 Book a call now
Ask questions about an office space or book in a tour to discuss your needs in-person.
Coworking and Office Space for Individuals and Businesses
Find an space suitable for startups, enterprise businesses or freelancers.
Individuals, Freelancers and Sole Traders
If you're an individual, freelancer or sole trader, you'll find a number of options to meet your business needs. Choose from our serviced offices, virtual offices, shared offices, natural light private offices at affordable prices while still being close to the Sydney CBD
eCommerce Businesses
If you're an eCommerce businesses, our showroom and storage facilities are ideal. With integrated, onsite facilities and logisitcs you can run your entire eCommerce business under one roof. Get access to office space, dedicated desks, serviced offices and virtual offices too.
Small Businesses
We have affordable, flexible solutions for small businesses across all industries. Rent an office space for a small team and upgrade your space as your team grows without switching locations. Our flexible office space, serviced offices and virtual offices all make great options for a growing business and team.
Enterprise-Level Businesses
Access an office space suitable for enterprise-level businesses accomodating up to 200 employees. Build your business in a professional enviornment with premium onsite facilities like a fully furnished kitchen, breakout areas, cafe, bar and more.
Get access to these facilities with an office space at Workit
When you take up a serviced office space, private office or shared office space, you get access to our unique, onsite facilities at no extra cost.
Meeting Rooms
Book a room to catch up with your team or present to a client in a private office space setting. Meeting rooms for 7 to 50 people. Members get free access.
Photography Studios
Bring your brand to life with our content creation studios. Our photography studios include a large product cyclorama suitable for product photoshoots, customer profiles, new features and more.
Goods In and Out Stations
Never miss an order with onsite courier pick up. Ship your packages from our onsite, hands-free shipping station daily and get your goods delivered on-time with a dedicated goods in and out station. Plus, save up to 30% on shipping.
Kitchen and Breakout Area
Our fully furnished kitchens come equipted with everything you need to cook a gourment meal or store your own food. Relax during the work day with a coffee or grab a drink after work from our onsite cafe and bar.
Reception Support
Access our dedictaed reception daily from 9 to 5 on weekdays. With a dedicated reception desk, get answers to all your questions and have a friendly face available to greet your clients.
Onsite parking and access from train stations
Loading docks and easy-to-use walkie stackers
Printing facilities and scanning facilities onsite
Go to regular networking and social events
Dedicated fibre line for high speed WiFi
Strict health measures and daily cleaning
Agency by Workit
In-house digital marketing agency specialising in Facebook and Google Ads.
SKUtopia by Workit
4PL services including eCommerce order fulfillment and integrated software.
CFO by Workit
Accounting and tax, business planning, and bookkeeping services in-house.
Sydney Coworking and Office Space Locations
All offices and co working solutions are available with flexible lease terms and agreements. Get access to a conveniently located offices in three locations around Alexandria. Our office solutions are close to the Sydney CBD.
Bourke Rd, Alexandria
Our latest eCommerce Hub on Bourke Rd is located in a prime location, Alexandria has showrooms and storage, office space, serviced office space, dedicated desks, virtual offices, a meeting room, photography studio, cafe, bar and ceiling windows. Walking distance from Redfern and Green Square stations while being close to Sydney CBD.
Mandible St, Alexandria
We launched the very first eCommerce Hub space in Sydney on Mandible St, Alexandria. Easy access from Redfern and Green Square stations & 15 mins to Sydney CBD. Includes showrooms and storage, serviced offices, dedicated desks, virtual offices, a meeting room, photography studio & direct access to the loading dock.
Join our thriving Workit members
Our spaces are trusted by some of the best global and local businesses.








Frequently asked questions
Answers to your questions about coworking spaces and how they work at Workit Spaces.
is a coworking or serviced office right for me?
Being surrounded by a community of like-minded people and feeling that you're part of a larger team makes the entrepreneurship journey easier and more rewarding. At Workit Spaces, making sure we have an inclusive and supportive community is extremely important. We engage our members on a daily basis through events, training classes, strategy sessions, morning teas and a lot more.
How much is coworking space?
It is important to choose a coworking space that provides you with all the services you need, the community and doesn't break your bank. A dedicated desk at Workit Spaces starts at $95/week + GST. Serviced offices for 1 to 50 people start at $90/person/week. As a startup, you need as much free cash flow as possible to ensure the success of your business.
Are coworking spaces worth it?
Coworking spaces are worth it depending on the coworking space that you choose. Make sure you join a community of like-minded people where you can leverage the collective set of skills that will enhance your business.
How do coworking spaces work?
Coworking spaces provide you with either a dedicated desk, dedicated office or a hot desk and access to many communal areas such as meeting rooms, kitchen facilities, toilets, breakout spaces and more. You pay a monthly service fee for the space you choose and you get access to the communal spaces and community within the hub. It's a great way to run your small business.
Who can use coworking spaces?
Anyone can use coworking spaces. Small, medium and large business, individuals, sole traders, and partnership companies.
What are shared office spaces?
These are similar to coworking spaces where you get access to your dedicated space within a large facility. Think about shared offices and coworking as a hotel for businesses where you receive space as a service.
Should I get a coworking serviced office?
Depends on your business. If you're a team of 1 to 50, or a solo entrepreneur, and would like to minimise your time spent on admin such as paying the bills, dealing with IT problems, cleaning and so on, then taking up a coworking serviced office is an absolute plus! You'll be able to focus on your business and remove all the admin work by paying one monthly bill that's inclusive of everything.
Are coworking spaces tax deductible?
The quick answer is yes, our shared office space is tax deductible. It's treated similarly from a tax perspective to any other service you receive as a business such as phone bills, electricity bills and cleaning.
How fast is the WiFi connection and is it secure?
Internet speed depends on the coworking space provider and ISP. At Workit Spaces, we offer 1,000mbps up and down. We have a dedicated fibre line to our premise and we utilise Cisco Meraki hardware to make sure you get the highest speed possible, even on WiFi.
Want more information on coworking?
Read our in-depth articles about what coworking spaces and virtual offices are, as well as who they're right for.
What is a coworking space and is it right for you?
A coworking space is a space for individuals and businesses. We go through the types of coworking spaces, features, benefits, and more.
What are virtual office services and who are they for?
We go through features such as mail forwarding, phone numbers, and how you can benefit from getting a virtual address.
About
Learn more about the Workit Spaces story and our co-founders.
Blog
Access resources and articles designed to help your business thrive.
Gallery
Visit our photo gallery to get a better feel of our space and community.
COVID Reality
Our COVID Reality videos show the experiences of Workit businesses.
Women of Workit
Hear from the Women of Workit and their diverse experiences in our hub.